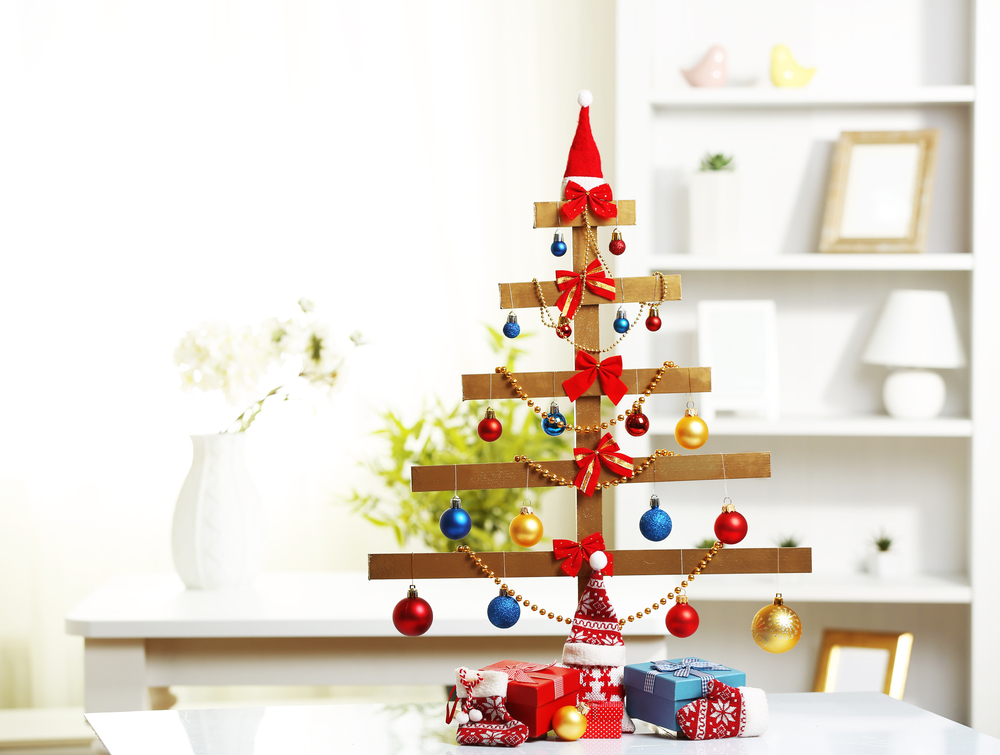 Don't have enough room for or money to buy a tree this year? Make your own holiday tree with things you may already have lying around your apartment. The Lexington Hills Blog is sharing some alternative tree options to save you both space and money. Read on for some thrifty ideas.
Tree Made of Books
Construct your own tree for the holidays out of books! Check out this article from The Mary Sue to get a few ideas of different ways this can be done. If you need more books, ask to borrow some from your friends or head to a secondhand bookstore.
Photo Tree
Build a meaningful tree out of photos to bring the focus back on what is really important — the people we love and memories we cherish. You can build a stack of framed photos on a table like Emily Henderson did, or you can hang them on the wall in the shape of a Christmas tree.
Tissue Paper Tree
This tree made from tissue paper will save you both space and money. It hangs on the wall, saving you precious floor space and the materials required to make it won't cost you very much money at all. Here's everything you will need: a white foamcore or mat board, fringe scissors, regular scissors, green and brown tissue paper, painter's or masking tape, duct tape, a bottle of craft glue, Xacto knife, a marker or Sharpie, and a picture frame hook. Follow the tutorial from Curbly for step-by-step instructions.
Post-It Notes Christmas Tree
Build a super simple Christmas tree out of Post-It notes like this one from Bright Bazaar. Use different colored sticky notes for a fun look. You can also draw on your own decorations, if you'd like.
What other cool alternative holiday tree options have you discovered? Let us know by leaving a comment on this post. Thanks for reading. Enjoy the holidays here in Eagan, MN, or wherever you might be!