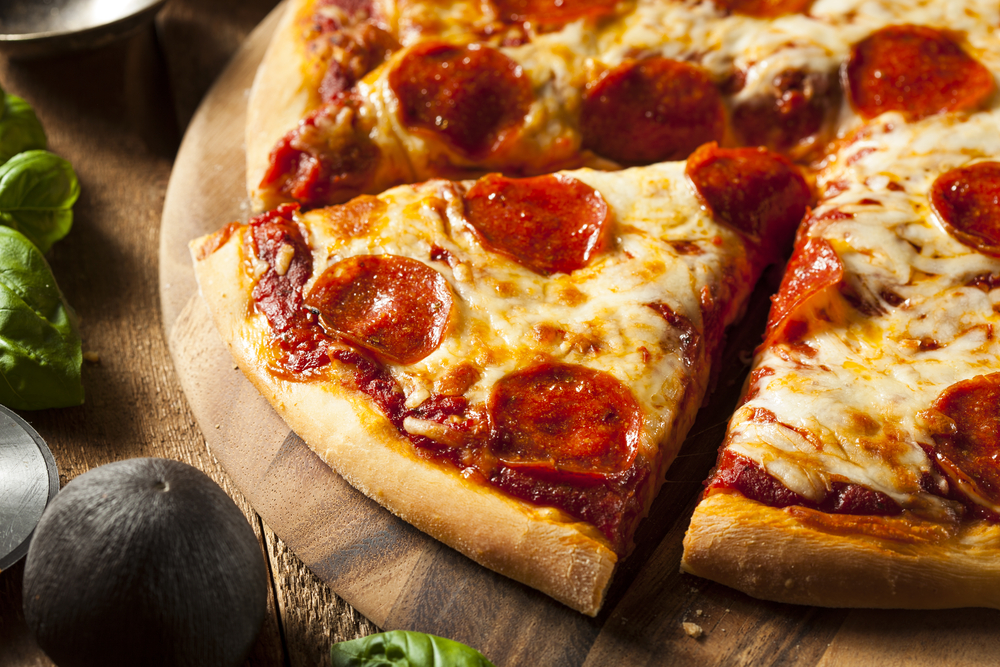 Pizza is a well-loved food by many, as is evident by the overwhelming amount of pizza restaurants and chains almost everywhere in Minnesota. However, only the best pizza will do, so our Lexington Hills Blog is highlighting some of the best pizza places near you. Head out of your apartment and on over to one of these restaurants to enjoy a big cheesy slice of fresh from the oven pizza.
Red's Savoy Pizza (2.9 miles)
Voted #1 on Yelp for best pizza places in Eagan, MN, stop by Red's to see why people love their pizza. Try their new Inferno pizza made with sausage, pepperoni and hot giardiniera for an intense flavor experience that will have you wanting a cold glass of milk to put out the fire in your mouth.
One Yelp user had this to say about Red's, "Best pizza - hands down!!! Toppings and then loads of cheese on the top where is supposed to be."
Solos Pizza Cafe (2.4 miles)
Solos specializes in pizza and sandwich melts. They boast fresh and natural ingredients and their high-tech oven for their amazing pizza. Come see for yourself why Solos is ranked #2 among best pizza places in Eagan. We dare you to try their Ring of Fire pizza with spicy buffalo sauce, grilled chicken, onion, and gorgonzola.
One Yelp user left this review, "Very reasonable prices for good food and good service. Comfy and pleasant atmosphere."
Italian Pie Shoppe and Winery (3.2 miles)
Don't worry, just because they don't have the word 'pizza' in their name, it doesn't mean they don't have it; they have it, and boy is it tasty. Pizzas, calzones, pastas, salads, and more, all made from scratch daily. Voted #3 in Eagan for best pizza.
Laura B. on Yelp writes, "This has been a favorite of ours for years. The stuffed pizza and deep dish are great. Usually have a few good beers on tap. Service isn't the greatest or quickest, but the pizza makes up for it. Because the deep dish takes a while, I suggest calling ahead to get your pizza started."
Try these top rated pizza places this month and see which one is your favorite. Thanks for reading our blog and have a wonderful month filled with delicious pizza.