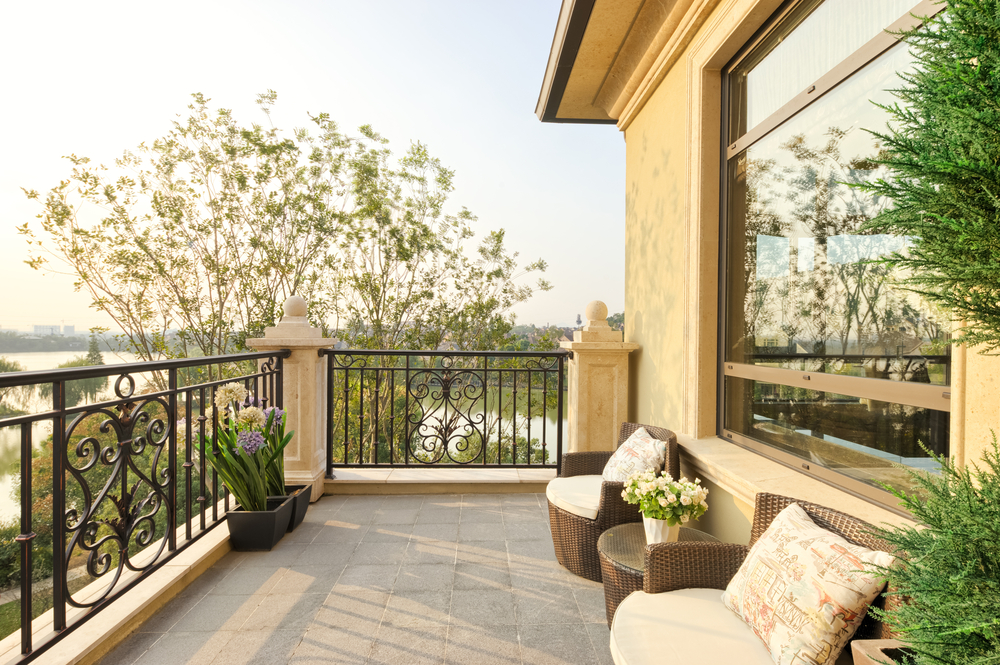 Living at Lexington Hills in Eagan, MN means enjoying plenty of great community and apartment amenities, including an outdoor balcony area in some of the apartments. Enjoy this great amenity by using some of our tips to enrich your life and turn your balcony into one of your new favorite hangout spots.
Tip #1 Add some color
Your balcony space is definitely in need of some color with a gray concrete floor and plain white walls. There are plenty of ways to add some color and bring your space to life! Try adding a colorful patterned rug to cover up that gray concrete and also create the illusion of more space. Find some fun colored outdoor furniture, colored throw pillows, or other colored decorations from Pier1 Imports to brighten up your patio space.
Tip #2 Cozy Furniture
Make your balcony somewhere to enjoy relaxing and lounging after a long day. Consider adding an outdoor daybed or a comfy cushioned chair. With the addition of some comfortable furniture your balcony is now the perfect spot for an outdoor nap or for curling up with a good book. Hammocks are also the perfect addition to any balcony.
Tip #3 Plants
Plants add life and color while creating a relaxing and soothing atmosphere where you will feel at ease. Add a potted plant or if you have limited space try hanging baskets or a wall garden. Not sure what type of plants to use to enrich your balcony space? Check out this list of best plants for a balcony garden for some ideas.
Tip #4 Add some lights
Turn your balcony into a great evening and nighttime hangout spot as well by stringing up some lights! Party Lights has a great selection of all kinds of outdoor lights, including solar powered lights!
Use your own personal style to make your balcony space completely your own! Enjoy the beauty of the outdoors without having to leave the comfort of your Lexington Hills apartment. Thanks for reading our post! Feel free to share any other balcony decorating tips below in the comments.