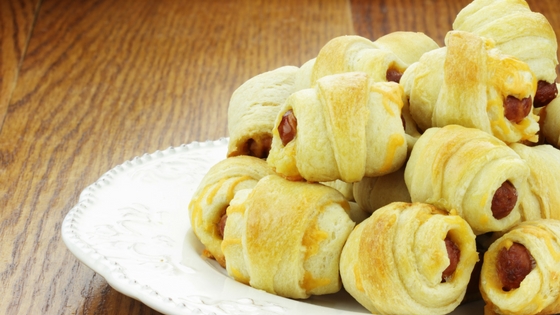 Here on the Lexington Hills Blog, you can count on finding some great recipes to try. Today we want to help you celebrate a unique but great holiday, Pig in a Blanket Day on the 24th, so we're featuring five different pigs in a blanket recipes you're sure to love.
Start your celebrations off right by trying this delicious appetizer the way you're probably used to eating it. All this recipe calls for is a tube of crescent rolls, hot dogs cut into thirds, and a tablespoon of poppy seeds. You'll feel like a master chef with no effort!
The basics of putting together this version of pigs in a blanket are pretty similar. This recipe has you dressing pigs in a blanket up with melted butter, taco seasoning, a dollop of sour cream, and a bit of tomatoes or salsa for a tasty addition to any fiesta.
Cinnamon roll pigs in a blanket dunkers
Pigs in a blanket aren't just for parties or afternoon snacks — you can also have them for breakfast! Just swap the hot dogs for breakfast sausage, the crescent rolls for cinnamon rolls, and butter for maple sauce and you're sure to have found a new morning favorite.
Sweet and spicy pigs in a blanket with a spicy cheese dip
If the taco pigs in a blanket don't have enough of a kick for you, try the recipes on this blog for making the blanket and the habanero cheese dip and for preparing the pigs for their slaughter. It sounds grim, but you're sure to have a fun time making these from scratch and enjoying them afterward!
Jalapeno popper pigs in a blanket
We've talked about making spicy pigs in a blanket, but adding a jalapeno pepper to it will give you an experience unlike (but just as good as) the others! Adding the cheese mixture is a great way to balance out spiciness from any leftover seeds or to just make a more scrumptious addition to a sweet treat!
What are your favorite ways to make pigs in a blanket? Share your ideas with the rest of the apartment community here in Eagan, MN by leaving a comment. Enjoy!