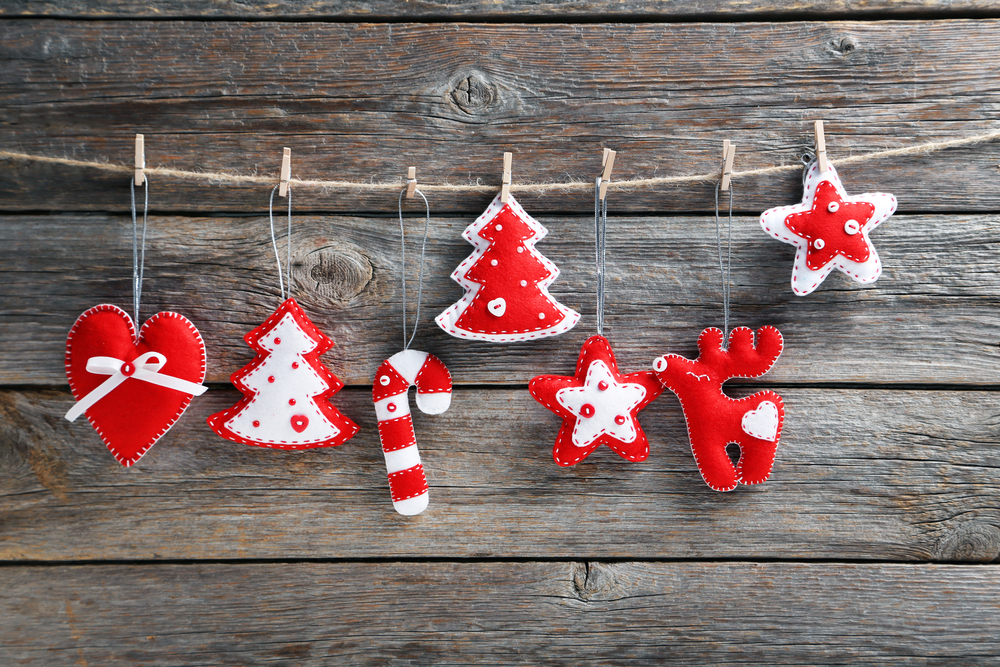 When it comes to homemade versus store bought, homemade is always the way to go. Create your own homemade holiday ornaments that are much more meaningful and unique than any you would find at the store. Read on for some ideas from the Lexington Hills Blog on what kind of ornaments to make to add some personality to your apartment.
Turn an old light bulb that no longer works into an adorable painted penguin ornament! You could even personalize your penguin ornaments like Lady with the Red Rocker did. You'll just need hot glue, rope or string, a lightbulb, a paintbrush, and acrylic paint.
Cinnamon Stick Christmas Tree Ornament
This simple, rustic-looking ornament is made from cinnamon sticks and sprigs of fresh rosemary. Glue on sparkly gems and it looks just like an ornament version of a Christmas tree. Bonus: this ornament also smells great!
Use bottle caps to make these adorable snowman ornaments from One Artsy Mama. To make them, you will need the following: bottle caps, paint brushes, ribbon, hot glue gun and glue sticks, buttons, scissors, glitter or sparkle mod podge (optional), and acrylic paint in white, black, orange, and red.
Make these adorable and colorful holiday ornaments that look just like macaron cookies! Don't try to eat them though: they are made out of clay. Follow the tutorial from Get Creative Juice to make your own to hang on your tree.
Repurposed Cookie Cutter Ornament
Turn metal cookie cutters that you never use into ornaments to hang on your tree. All you will need are metal cookie cutters, decorative scrap paper, scissors, a utility knife, and embroidery thread, thin ribbon, or twine. Click on the link above for the step-by-step tutorial from HGTV.
What other types of homemade ornaments have you made? Share your ideas with us by leaving a comment on this post. Thanks for reading. Have a wonderful holiday season here in Eagan, MN, or wherever you may be for the holidays!