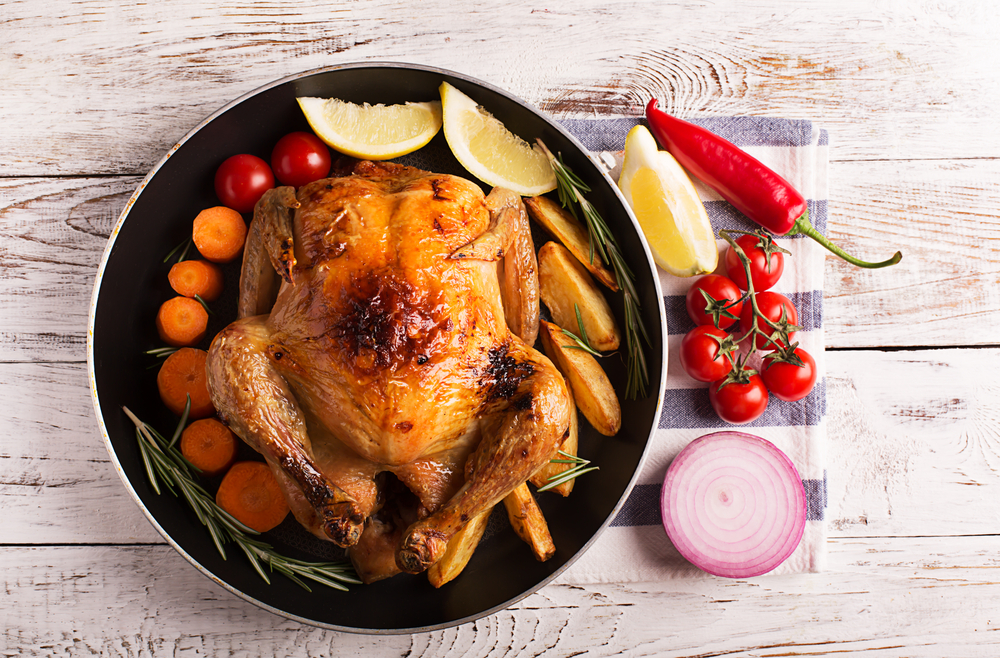 Tired of trying to come up with what to make for dinner? Well our Lexington Hills Blog is here to help you out with a few chicken dinner recipes that will blow your mind and fill your Eagan, MN apartment with mouthwatering aromas. Your taste buds will jump for joy after each bite of these tasty chicken dinners that are definitely outside of the box.
The perfect quick and easy dinner; this dish is ready in just 30 mins and bursting with flavor! You'll need rice noodles, vegetable oil, boneless chicken thighs, Thai red curry paste, soft brown sugar, tamarind puree, fish sauce, limes, coconut milk, fine green beans, and button mushrooms.
Chicken and Wild Rice Salad with Almonds
Not your ordinary salad, this chicken and wild rice salad is both filling and flavorful. Combine cooked wild rice, chicken, celery pieces, shredded carrots, cranberries, almonds, and chopped red onion in a large bowl and toss until well mixed. Then, add the fig vinegar dressing made from fig vinegar or white wine vinegar, sugar, Dijon mustard, salt, minced garlic, and canola oil. Cover and chill until ready to serve.
This dish sounds fancy, but is actually super easy to make. The flavorful and moist chicken is coated in breadcrumbs, paprika, and Parmigiano-Reggiano cheese, and stuffed with prosciutto and mozzarella cheese. Bon apetit!
Chicken and Summer Vegetable Tostadas
These delicious tostadas will make you feel like you've been transported to Mexico! Make them using flour tortillas, Monterey Jack cheese, salsa verde, chopped zucchini, corn kernels, chopped red onion, chicken breast tenders, ground cumin, canola oil, salt, pepper, cooking spray, and fresh cilantro.
Serve this zesty chicken taco salad drizzled with a chipotle chile, cumin, and cilantro dressing. The smokiness of the chipotle brings out the rich flavors of the roasted chicken breasts. For the salad, combine shredded romaine lettuce, chopped roasted chicken, halved cherry tomatoes, diced peeled avocado, thinly sliced red onion, black beans, and whole-kernel corn. For the dressing, use fresh lime juice, chili powder, ground cumin, chili powder, salt, minced chipotle chile canned in adobo sauce, light sour cream, and chopped fresh cilantro.
Mediterranean Chicken + Pasta Bake
This flavorful chicken pasta bake is filled with the flavors of the Mediterranean and features lots of veggies. For the bake: whole wheat fusilli pasta, a red onion, a pint of grape or cherry tomatoes, marinated artichoke hearts, white beans, Kalamata olives, shredded mozzarella cheese, salt, and pepper. For the marinade: boneless chicken thighs, garlic cloves, marinade from artichoke hearts, fresh oregano, olive oil, and red wine vinegar. Finish by garnishing the dish with parsley and basil leaves.
We hope you enjoyed our article and get to try out a few new ideas this month. Do you have any exciting chicken recipes to share with us? Leave the recipe in the comments below so we can try it out. Thanks for reading our blog!