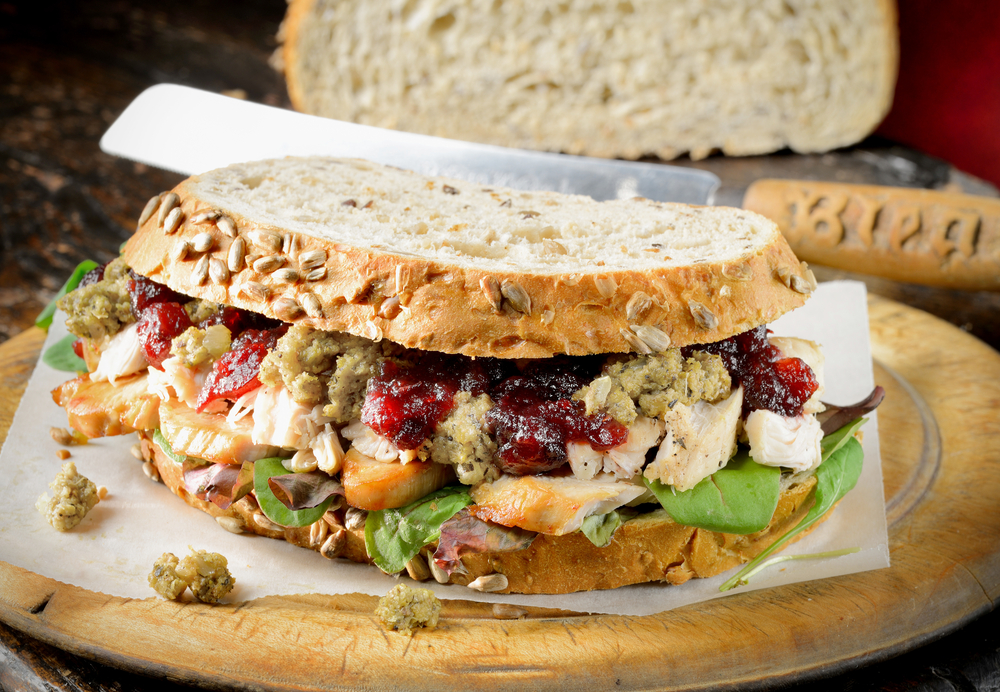 Struggling to know what to do with your Thanksgiving dinner leftovers? The Lexington Hills Blog is sharing some tasty recipes that you can use your leftovers to make! Keep reading for some great suggestions that will completely transform your Thanksgiving leftovers.
Leftover Holiday Ham Pizza Rolls from Tonya Staab
Use leftover ham to make these tasty roll ups that taste a lot like pizza. Here's what you will need: slices of cooked ham, pizza sauce, puff pastry sheets, mozzarella or provolone cheese slices, and one egg. A great snack food or hors d'oeuvre for a party.
Simple Shepherd's Pie from Country Living
Toss your leftover turkey, veggies, and mashed potatoes together to make this hearty pie that is the epitome of comfort food. What you'll need: carrots, pearl onions, turkey, peas, fresh rosemary, salt, ground pepper, chicken broth, leftover mashed potatoes, and extra virgin olive oil.
Leftover Thanksgiving Casserole from Life Tastes Good
Gather all your Thanksgiving leftovers together to make this surprisingly delicious eclectic mix of holiday foods. Ingredients: leftover holiday stuffing, leftover cooked turkey, cranberry sauce, mayonnaise, mashed potatoes, and shredded mozzarella.
Thanksgiving Pizza from The Gunny Sack
Turn your Thanksgiving dinner leftovers into a tasty pizza with this recipe! What you'll need: puff pastry sheets, mashed potatoes, gravy, corn, green bean casserole, chopped turkey, stuffing, shredded cheddar cheese, French fried onions, ground black pepper, and basil, parsley or thyme for garnish.
One Pot Cheesy Turkey Tamale Pie from Half Baked Harvest
Spice up your leftover turkey and transform it into this flavorful tamale pie! Here's everything you will need: chicken broth, milk, polenta, shredded sharp white cheddar cheese, salt, pepper, butter, leftover turkey, leftover gravy, red enchilada sauce, chili powder, smoked paprika, cumin, cayenne pepper, diced red bell pepper, and cooked black beans. Serve with diced avocado, salsa, crumbled queso fresco or cotija cheese, fresh chopped cilantro, and crushed tortilla chips.
What other tasty recipes have you made from your Thanksgiving leftovers? Share your recipes with us in the comments so we can all make the best use of our holiday leftovers. Thanks for reading our blog and have a wonderful month and exciting holiday season here in Eagan, MN or wherever you may be for the holidays!