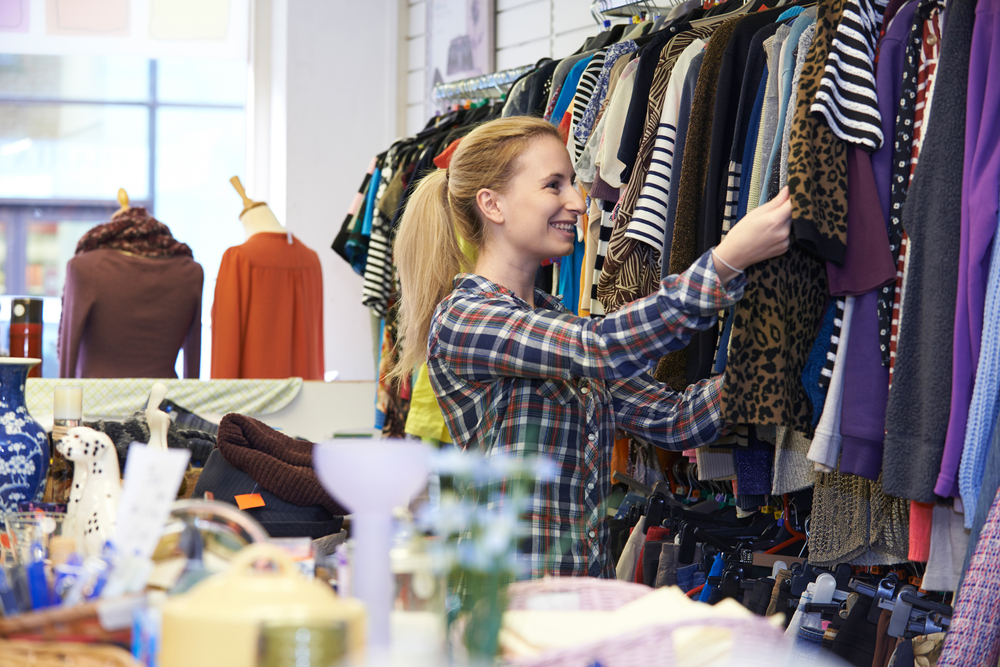 August 17th is National Thriftshop Day so our Lexington Hills Blog is highlighting a few of the awesome thrift stores in Eagan. We are also providing some useful tips to help you enjoy and get the most out of your thrift shopping adventures!
Goodwill (6 mins)
Goodwill is a long-standing thrift store chain with a large selection of secondhand clothing, furniture, houseware, and more. With incoming donations every week, the store's inventory is constantly changing so stop in often to see what is new.
Treasures Galore The Indoor Garage Sale Thrift Store (9 mins)
This thrift shop is great because it has a huge selection of all kinds of items! Make sure you schedule in plenty of time to explore the store so you don't miss out on the perfect find!
The CHAP Thrift Store (13 mins)
The CHAP is not your ordinary thrift store. They have a selection of clothing, books, furniture, houseware and more, but they also have an emergency food shelf for those in need. CHAP stands for Caring, Helping and Providing which is exactly what their mission is. Their customer corner features free coffee and bread available to anyone.
Thrifting Tips
Thrift shopping can be a lot of fun, but it can also be overwhelming if you aren't well prepared or don't know what to expect. Put these tips to use to ensure you have a more enjoyable thrifting experience.
Set a Budget
Seriously, it can be so easy to spend a lot of money if you aren't careful. Thrift Stores may have great prices, but it can add up fast if you aren't paying attention. Give yourself a set budget before you get to the store and exercise the willpower to stick to it. Better yet, bring a set amount of cash to ensure you don't go over budget.
Look Through Everything
Thrifting requires a lot of patience and focus. Make sure you look through everything on the racks, because you never know when you will strike gold. Thrift shops tend to be less organized than other stores, so you might find what you are looking for in a place you wouldn't have expected. Be constantly on the lookout for great finds.
Search for Quality
Buy items that last by checking tags and feeling the fabrics. A vintage leather jacket is probably a find you don't want to pass up on, but that worn and stretched out pair of jeans might not be the best choice. Think about how well the item will hold up over time and in the laundry. Try avoiding items that will be hard to wash or require dry cleaning.
Celebrate National Thriftshop Day this month by making a trip to your local thrift shops here in Eagan and finding the perfect new addition to your wardrobe or apartment. Thanks for reading our post! What are your favorite thrift stores in the area? Share them with us in the comments so we can check them out too!