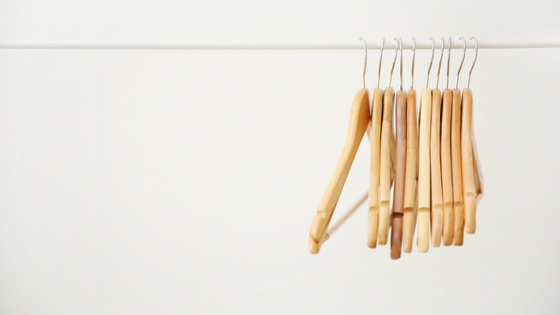 Now is a great time to freshen up your wardrobe and prepare for warmer days ahead here in Eagan, MN, so read this week's Lexington Hills Blog for tips for efficiently going through your apartment's closet and making room for your summer wardrobe.
First, take everything out. Depending on the method you choose for this step, this could be really easy and quick, or it could be the bulk of your cleaning spree. You could take everything out at once so you can wipe down shelves and vacuum your closet and then organize as you put things back into your closet. Or you could organize as you empty out your closet so putting things back in is a quicker process. Find out what works best for you.
Just remember to organize. Try on items that you haven't worn in a while and see if they still fit, and decide if you love them enough to keep wearing them. If you're unsure, put all the items you're unsure of together in one side of your closet with the hangers facing one way. As you use (and put back) these items, turn the hanger around to face the other way. After a few months, you can see which items you haven't touched, which is a good indicator that it's time to say goodbye!
Try new organizing hacks. You probably have a system or two you use every day for going through and finding your things, but the internet has plenty of smart ways you can organize your stuff to make navigating your closet easier for you. Tip Hero, for example, has 21 ways to organize your closets and drawers that you might find useful. We think organizing your outfits days in advance can make your mornings easier, and using holiday ornament boxes for sock organizers is a great way to keep your pairs together.
What are your best closet organizing tips and hacks? Share your thoughts with us in the comments. Thanks for reading!